Surf and Tommy welcomed 6 beautiful babies (4 females and 2 males) on August 18th.  I am super excited to see how these lovelies develop!!!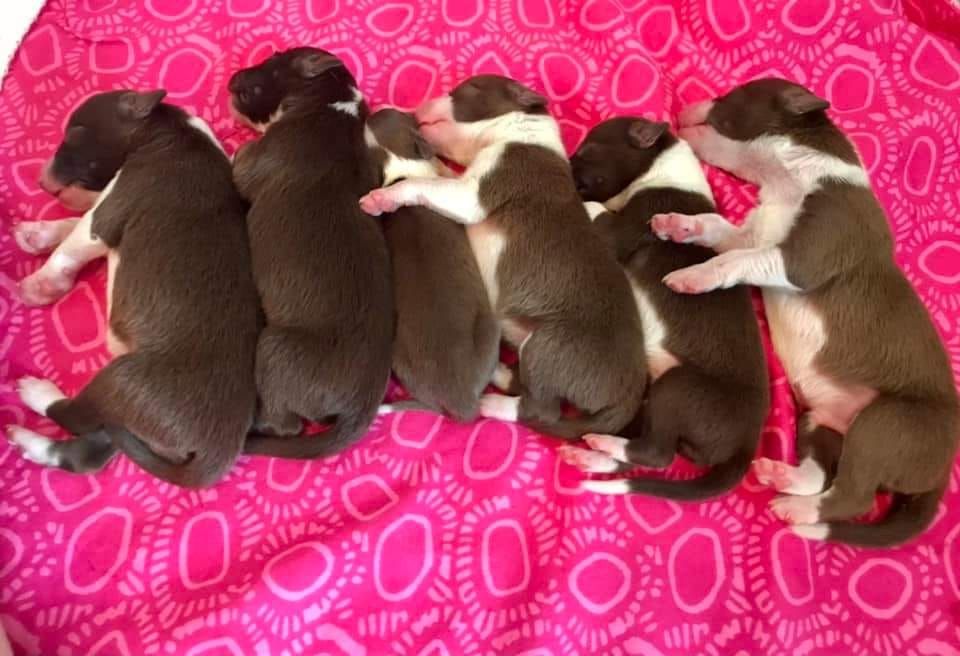 I am so, so excited that Surf was bred to Tommy, owned by Windi Williams-Weaver, for an August 2022 litter.  I have admired both of Tommy's parents for quite some time and I am thrilled to be able to breed to such an outstanding dog.  Tommy is a very happy and engaged boy, with immense talent in both herding and multiple sports.  He is an incredibly willing, intuitive and biddable partner for Windi and has a strong desire to please her.  He has a ton of power and drive, but always keeps a clear mind. Tommy's temperament is flawless and he has a heart of gold.  He know no strangers, enjoys other dogs and is a complete sweetheart. 
Tommy is an outstanding match for my special girl and I cannot wait to see what they produce!  I expect these puppies to have amazing temperaments and the talent to exceed in anything that is asked of them!
Puppies are due August 19th.  We expect rough and smooth reds from this cross.
TBC Tommy Lut, CGC DEX2 HDM AM RATS SSN ISD TKI OA NAJ OF AD AS AJ AG
DOB 6.21.19
Approximately 20.75" and 46lbs
OFA Good and Normal Elbows and Shoulders, PennHip 90%
Clear for the full genetic panel except IGS carrier