Jivin' With a Free Spirit
ADCH IAC TDCH Jivin' With a Free Spirit, MAD, RM, GM,  AJ, TM-Bronze, ISD, SSN, AX, AXJ, JS-N, ETD, DJ, DS
OFA Hips Good, Elbows Normal
BAER normal, CERF clear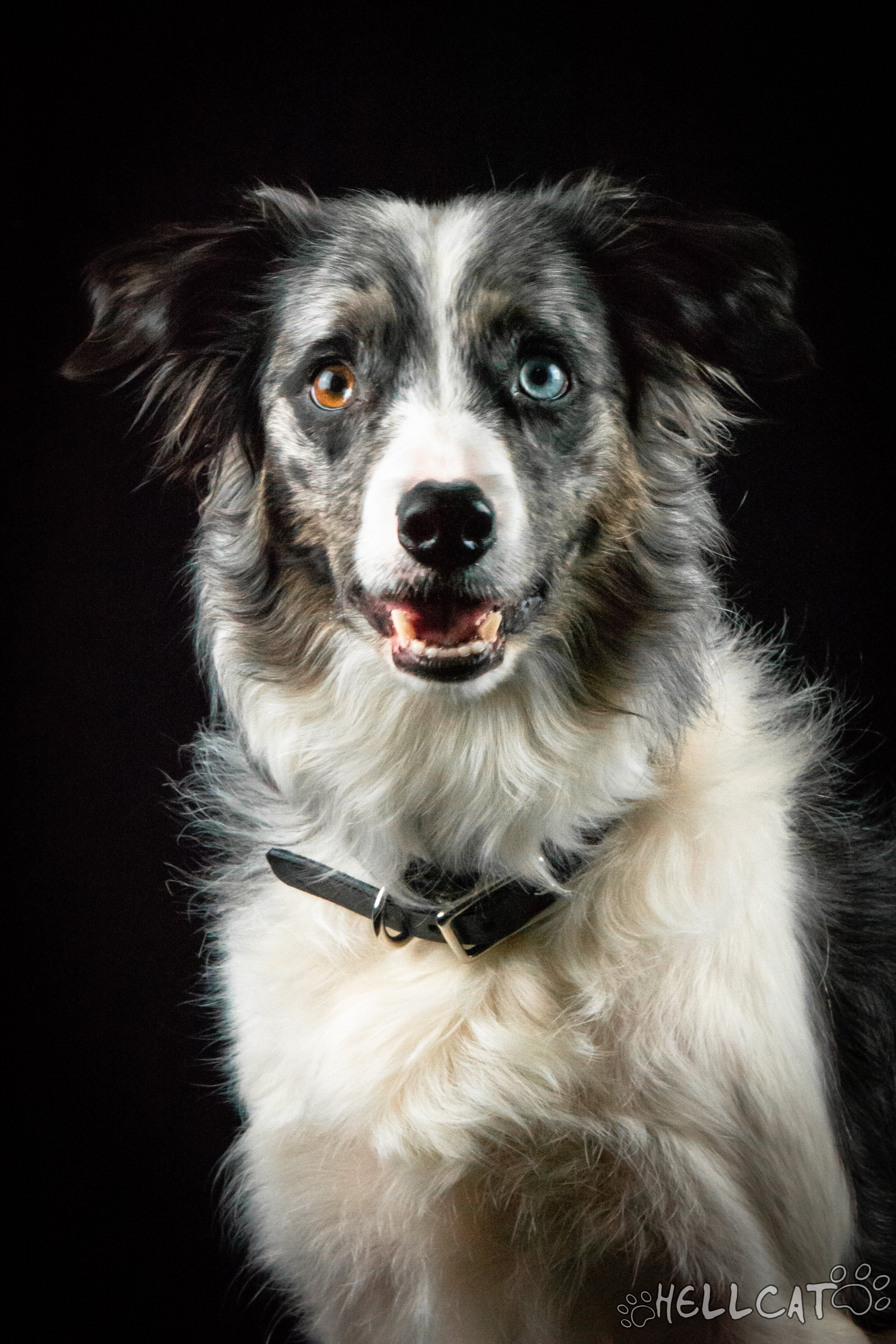 Gypsy is from our Rave/Keen litter born 6/2/13.  She came into the world at at tiny 4.2 ounces and from her first breath has proved to be feisty, determined and strong.  Gypsy is a very high drive, high energy pup.  It took a few years for her off switch to be installed.  :-)  She loves nothing more than to be given a job to do and absolutely loves training.   She is just brilliant and learns things at warp speed, even if it's not intentional. Gypsy naturally has much higher toy drive than food drive and absolutely loves to retrieve on land or in water.  One of her favorite tasks is to pick up the food bowls after feeding time and put them back on the counter for me.  Gypsy is more independent, pushy and strong willed than her mother and is challenging my training skills in fantastic new ways.   Life is one big party to Gypsy and the name of the game is to have fun!

Gypsy has proven to be a fast, focused and very competitive teammate in agility.  She is a very gifted athlete and is just a noodle over jumps, so flexible and efficient.  I am super excited about our future as a team.  While agility is her primary sport, she began dock diving in 2018 and loves it almost as much.  She has shown some instinct on sheep, but it's not something we've focused on.  

Gypsy is about 18.75 inches tall and 29lbs.  She is spayed.  Gypsy has a small osteochondrosis lesion in a non weight bearing location in one shoulder.  It has never changed nor caused her a problem, and likely stems from being t-boned from Rival when she was six months of age.  Despite it likely being trauma, I felt strongly that she not be bred, even though she's an amazingly talented girl.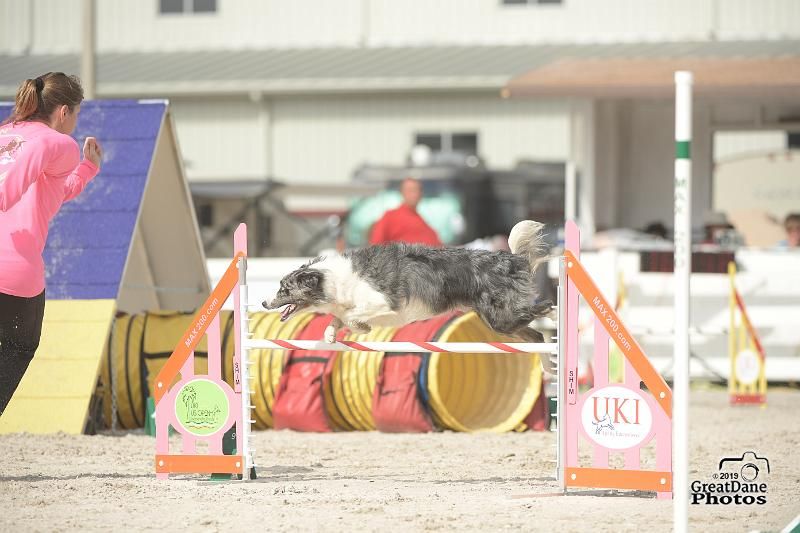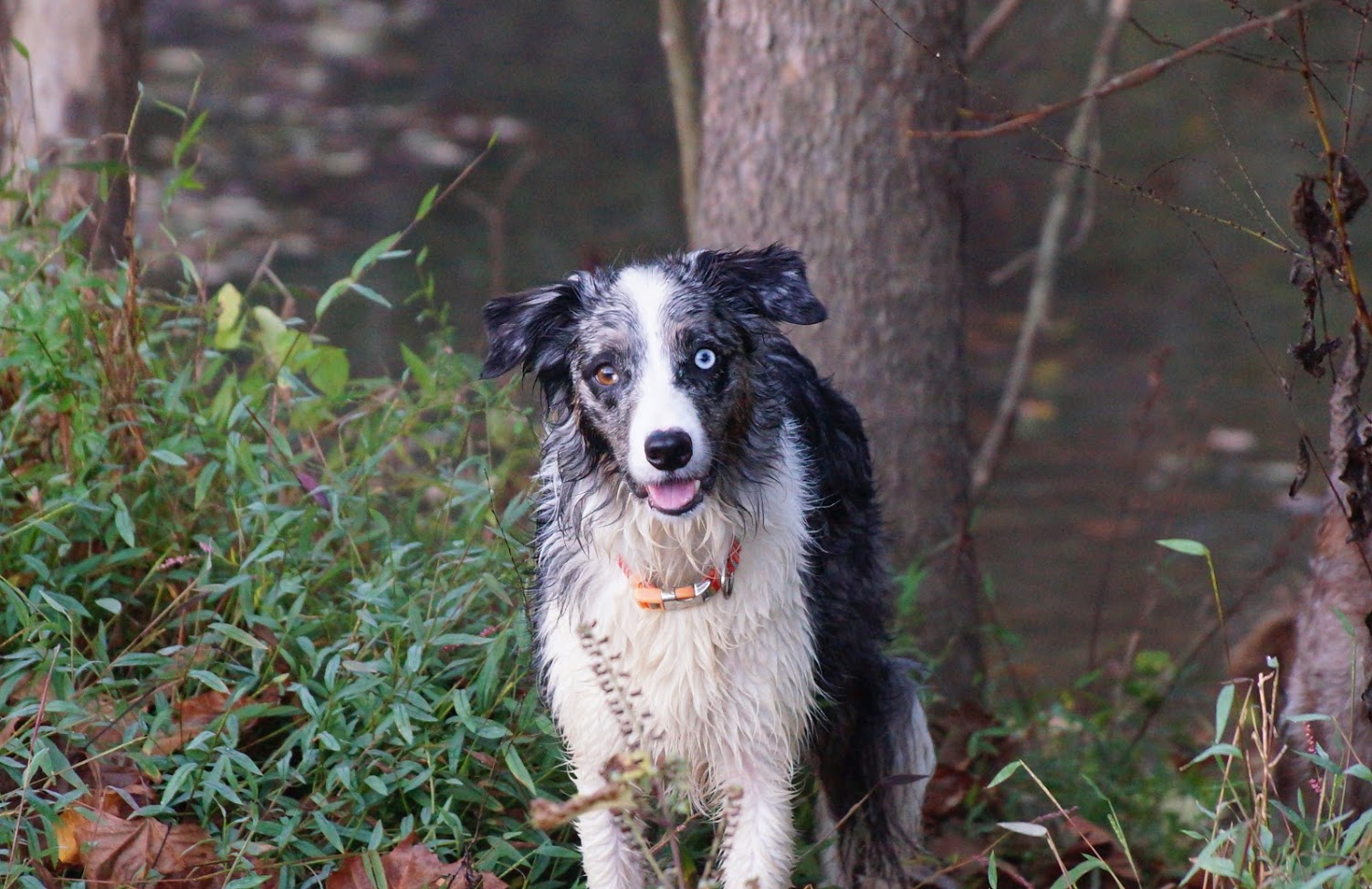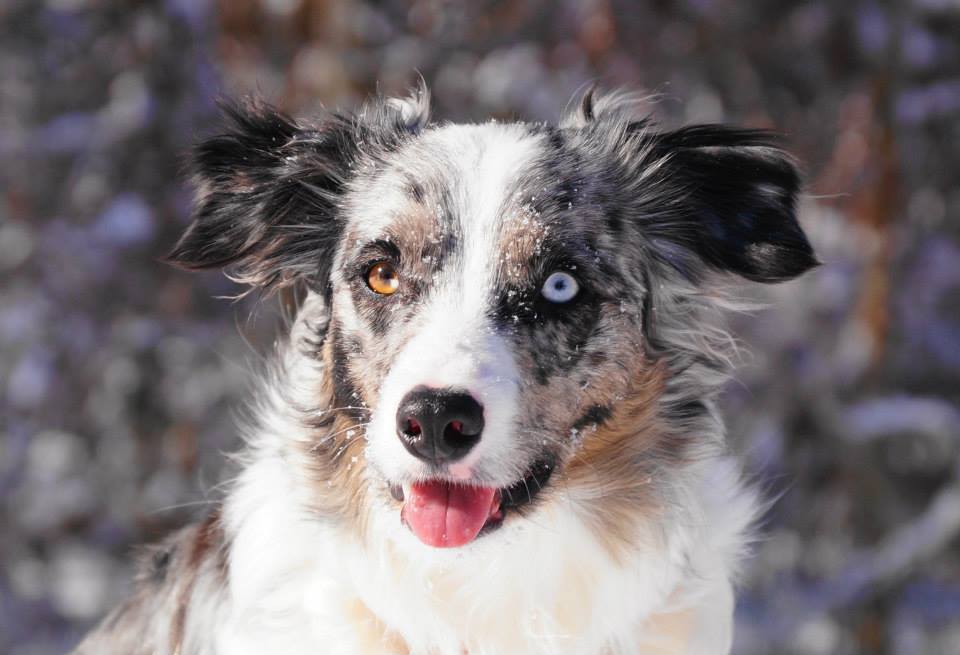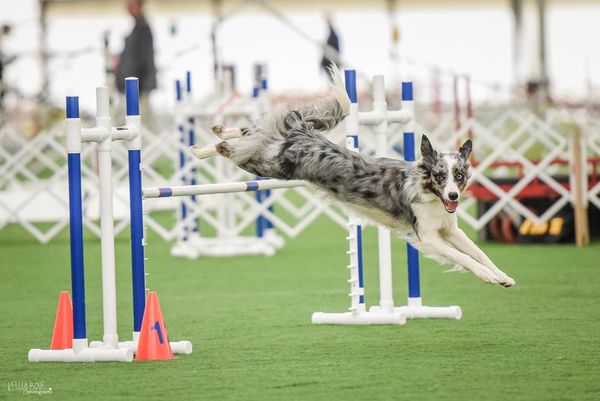 Mid Atlantic Regional 2016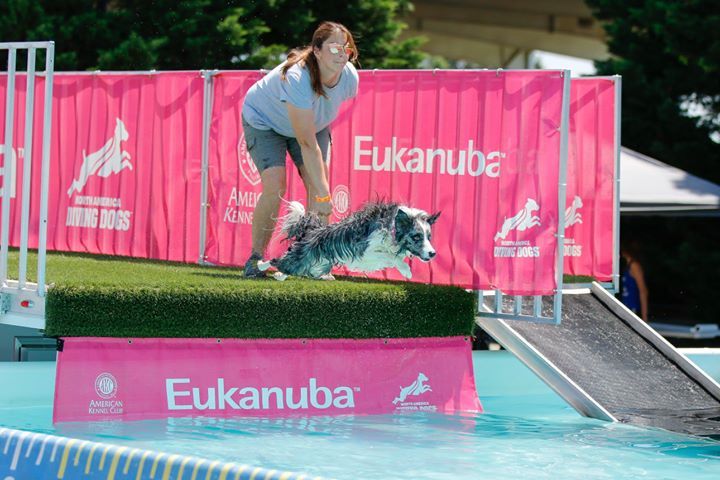 Her second passion, dock diving!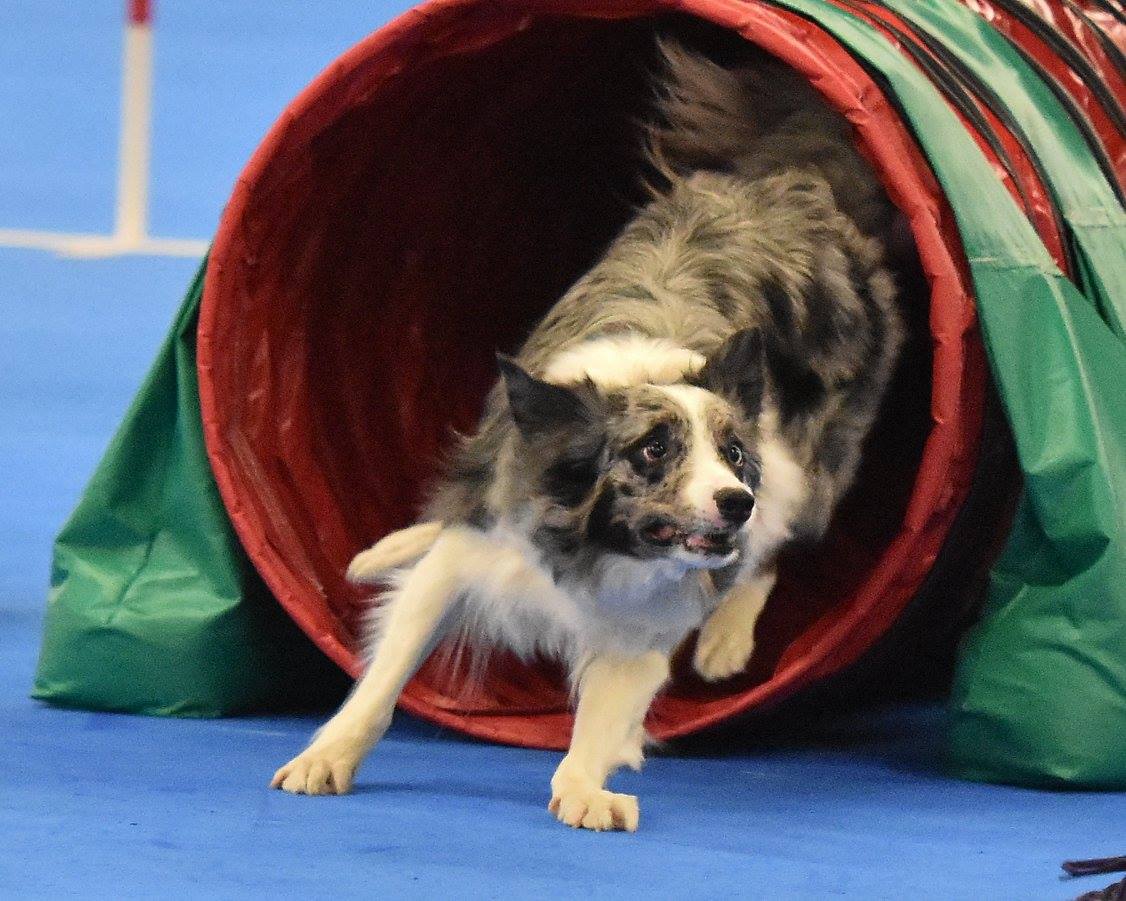 Rocky Creek July 2016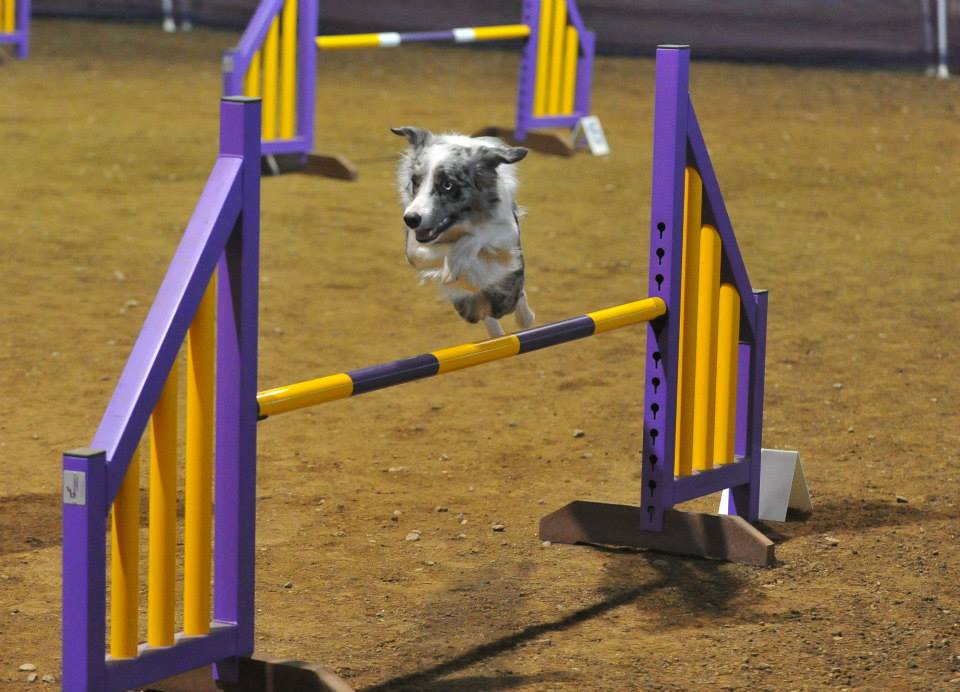 Gypsy at the UKI Open in November 2014